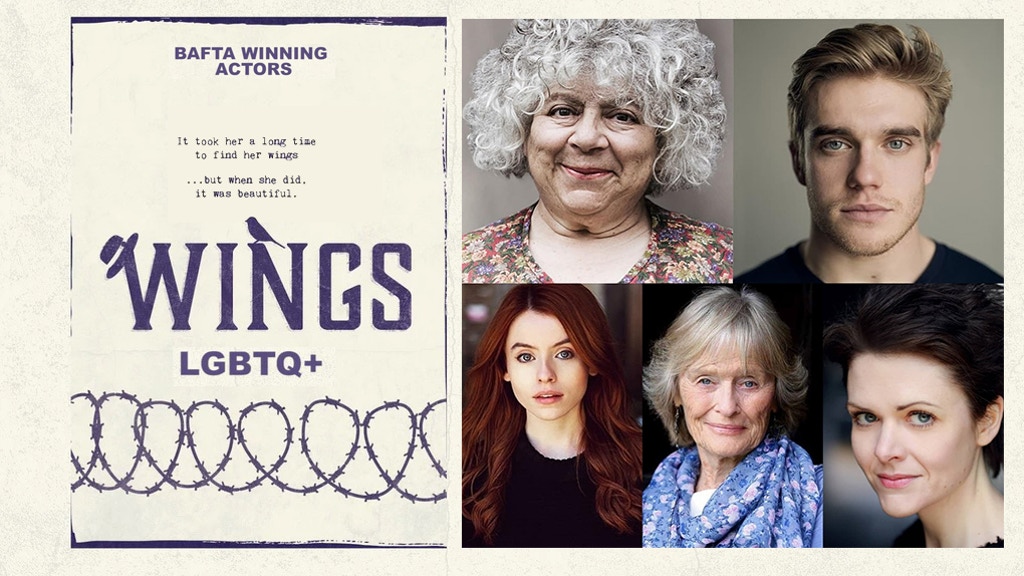 Bobby's latest project 'Wings' is a new short set in WW2.

Bobby plays Robert, a young family man sent off to war, leaving his wife, Audrey, and young son behind. As a member of the Women's Land Army, Audrey falls in love with one of the other Land Girls and their relationship blossoms for the duration of the war. However, when the war is over and the men return, so too does normality, and Audrey and Dora's love must go no further.

The story then picks up in present day… Audrey is brought into her new retirement home by her children and grandchildren. And who should be in the chair beside her, but the woman she had fallen in love with all those years ago. With equal marriage newly legislated, the women can finally show each other the commitment they longed for in their younger days.

'Wings' is a film in support of Gay Rights, which is particularly keen to tell the story of women in a period when being gay was widely unaccepted. It aims to give a voice to the once voiceless characters of our past!

And this is where YOU come in… in order to ensure the film's success, 'Wings' has launched a Kickstarter Campaign to provide the funds needed to make it the best it can be. If you can help, please visit here to donate; there are lots of gifts up for grabs, including a copy of the film on the day it is released and a signed poster by Bobby himself!

Another way in which you can support is sharing the Kickstarter link on social media. Please also support the film by following them on Twitter (@FindYourWings18) and Instagram (@wings_thefilm) to keep up to date with all things 'Wings'!

Both comments and pings are currently closed.